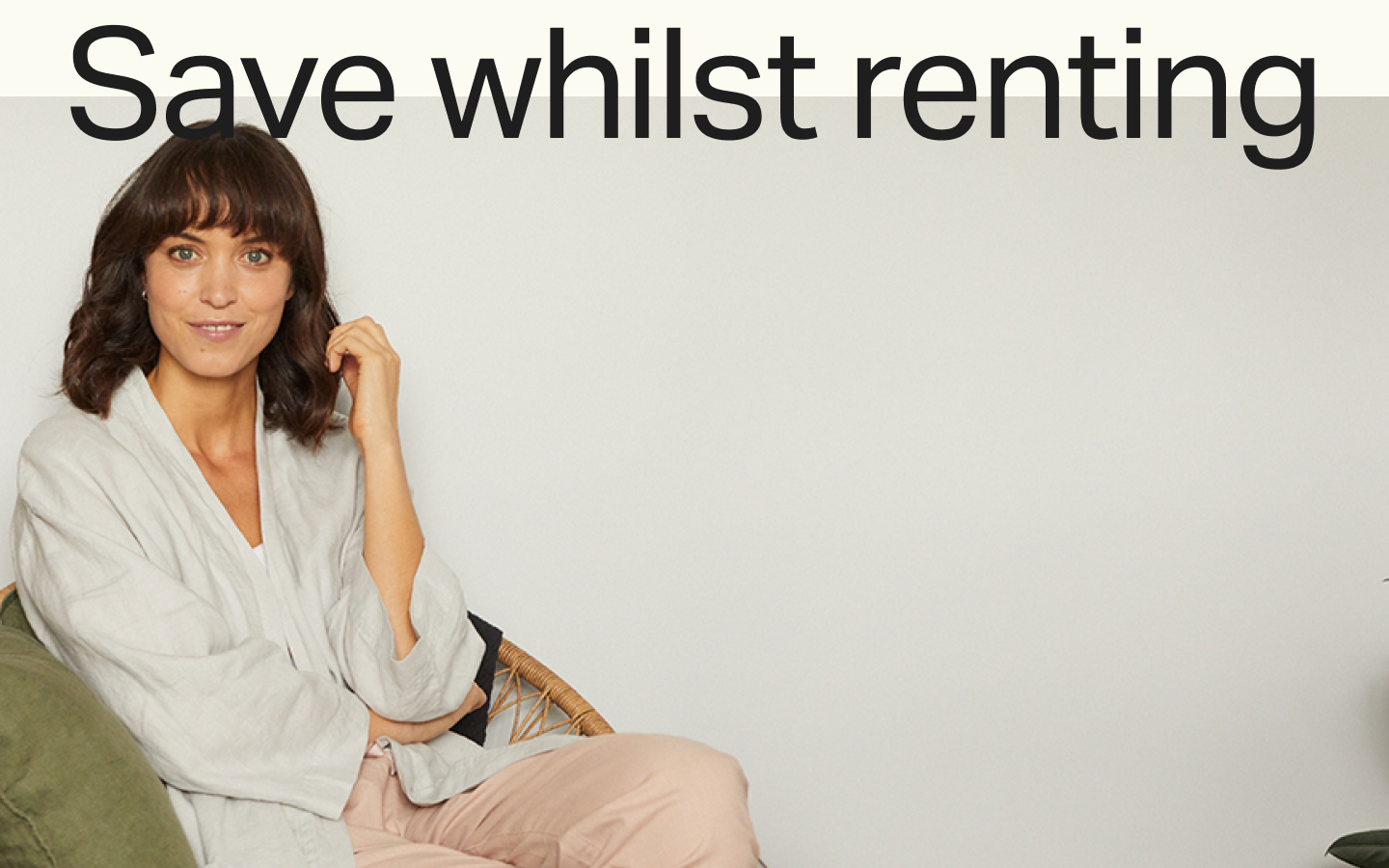 How to Save For a Deposit While Renting
UPDATE: Since publishing this article, we have published an article about the buying costs you will encounter during the home buying process. Read 'Understanding the buying costs'.
Saving for a deposit is the first step towards owning a home for many people. If you're currently living in a rental property, you might think it's impossible to build up enough savings for a place of your own, especially when you are paying out not only for rent, but other living expenses too.

Figures from the Home.co.uk Market Rent Summary show the average cost of renting a home in Wakefield stands at £572 – that's £6,864 a year. With the average UK salary currently standing at £27,200, it's easy to see why it might be difficult to set money aside when you're a tenant.

Origin homeowners Lucy and Adam are currently saving around £150 a month by paying off a mortgage rather than renting. A strong deposit and their determination to save while in their rental property made sure they were able get their feet onto the property ladder.

If you're currently living in a rental property and have your sights set on owning your own home, here are a few ideas to get you started.
Lucy's top tips
Open a Help to Buy ISA

The Help to Buy ISA was a big help for Lucy and Adam – and they'd recommend any future homeowners do the same.

"Definitely open a Help to Buy ISA as it really does help build your savings. Getting the money from the ISA is easy; you just close the account, give the closing letter to your solicitor who applies for the bonus then knocks it off their bill at the end."

One of the biggest benefits of a Help to Buy ISA is that each first time buyer can open their own account. If you're planning on buying a new home with your partner and you each have an ISA, there's potential for the government to top up your deposit by as much as £6,000.

Get a helping hand

As in Lucy and Adam's case, receiving financial help from a family member supplemented their own savings and gave them a helping hand onto the property ladder – and they're not alone. A survey from the Council of Mortgage Lenders shows that as many as 80% of people under the age of 30 rely on their parents to help them buy their first home.

There are certain procedures you'll need to follow if part of the deposit for your new home has been gifted to you. Your solicitor will need to see a letter from the person who has given you the funds, while your lender might also have its own form for you to complete.


Other top tips
Set yourself a budget

Having a budget can be a good way of making sure you're putting enough money aside each month. Calculate how much you need to spend on essentials, such as rent and bills, before factoring in your leisure spend. You should then have a better idea of how much you can realistically afford to save each month.

Living costs in Wakefield are below average for the rest of the UK, uSwitch.com reveals, so if like Adam and Lucy you decide to move to the city, you could find your budget goes even further.

Establish good savings habits

Research from online letting agent Rentify shows the average tenant in the UK spends around 41 per cent of their take-home pay on rent – money that could be put towards paying off your own mortgage.

If you set up a direct debit between your current and savings account - even if it's just a nominal amount - you should soon start to see your deposit grow. As the money comes straight out of your account, it helps avoid the temptation to spend it before you have the chance to save.

Move somewhere more affordable

Cutting the cost of renting is also a means of making sure you can save money for a home of your own.

Whether you decide to move into a smaller property or get a lodger to reduce your rent – providing your tenancy agreement doesn't say you can't – this can seriously improve your ability to save.

If you've been living in the same rental property for some time, it's possible you might have simply put up with any rent rises your landlord has introduced. As a result, you may find yourself paying more than you should to rent your home, so you've nothing to lose by seeing what else is available.

Moving to a cheaper location will increase how much you can set aside each month, so you can be in a home of your own much sooner.

Use Help to Buy

Many people find themselves saving from scratch when they start building a deposit. This is where the government's Help to Buy scheme can be useful, as it means you only need a 5% deposit to secure your new home.

The Help to Buy Equity Loan sees the government lending you up to 20% of the value of your new home, which when combined with your 5% deposit, means you will only need a 75% mortgage. You won't be charged any fees during the first five years of your loan, during which time your saving power will increase further.

Wakefield's average property price stands at £176,090, whereas in Featherstone, Rightmove figures show it is just £123,123. This means that with Help to Buy, you would need an average deposit of £6,156.15. As Lucy and Adam have shown, saving this amount is entirely possible whilst renting, providing you have a solid plan and budget in place.