New homes in Chesterfield
360 is a community of four and five bedroom homes in Chesterfield.
360 is well placed for quick access to Chesterfield centre or Sheffield via the nearby A61 bypass. The eastern edge of the Peak District National park is a short drive away, with the joys of Chatsworth and Baslow 10 miles away. In the Peak District, you could pursue a huge array of outdoor activities, from hiking, climbing, caving or mountain biking, while Sheffield offers theatres and big arena concerts, national and international sports venues and a huge selection of shopping options.
Site plan
A book about 360
A book about 360
Reviews
360 Chesterfield
It's been six months since we moved into 360 at Chesterfield and everything's gone well. There were a few minor snags but nothing in the grand scheme of things. We've been pleased with the build quality, especially when compared to other new build sites. Ryan (Site Manager) is great; he has been prompt at sorting any issues out and made sure we were well looked after since moving in. We used Strata's assisted sale which, on the whole, was a positive experience. The only niggle was with Move with Us who acted as more of a hindrance between the estate agents and ourselves. In my opinion, they gave poor advice which was based on their own self-interest. We also used Strata's recommended Solicitors for the conveyancing. Emily at Taylor Bracewell was great; she always acted in our interest, was efficient and easy to work with. Charlotte (Customer Experience Manager) was great. She was in contact frequently during the purchase process and ensured it ran smoothly. I've read the other reviews for Strata and noticed there's a few negative ones, I'm not quite sure why. I've had a good experience and I'd recommend them.
RR
Amazing service from start to finish
Amazing service from start to finish! We purchased our Strata home online! We called the sales office and met Charlotte who supported us through every step including several FaceTime calls to view the property. Purchasing a house online was a first for both myself and Strata - Charlottes dedication and commitment to FaceTime us with all the finite details made the purchase seamless. When we arrived for our keys there was not one thing that surprised us. It was exactly as we had been shown by Charlotte. The finish of the property is second to none. We are now in 5 months with no issues, in fact the site team can't do enough for us. Even though there is still significant building the teams are super professional. I wouldn't hesitate to recommend Strata homes. We have found our dream home 🥰🥰🥰
Dee
Easy 5 star….
Purchased a home on the 360 development. We absolutely love it! Far superior to other new build sites we looked at. Brilliant workmanship, quality materials, fixtures and fittings. Fantastic customer service from Charlotte and her team to Ryan and his. Can't speak highly enough of this development and the team. Easy 5 star.
Udz
360 - Our Purchase
We purchased a property at 360 earlier this year; I wanted us to settle in a little before giving as well rounded a review as possible. *The House* Finished to a very high standard, excellent fixtures and fittings. It is all we hoped for and more. Having looked at several new builds at the same time, it's safe to say these are a level above the norm. *Customer Service & Aftercare* Charlotte and Ryan should be proud of the standards they have set for themselves. Throughout the purchase Charlotte was in clear communication with us, always informed us of anything we needed to know. Any potential issues or hiccups were dealt with very promptly. There's no such thing as a stress free move, but they got pretty close to it. In terms of post completion, we had a few snags (as you would expect), Ryan was always quick to get someone in to rectify. It's comforting to know any problems are treated as a priority. I would always measure how issues are dealt with, rather than expecting perfection. *Part Exchange* Again our experience was good. Prompt and clear communication from Mel & Chelsea. A couple of minor issues were solved quickly without any drama. The profit split was paid promptly without any need for chasing, which was hugely appreciated. *Nominated Legals & Mortgage* I'd highly recommend people utilise the excellent services provided by Strata's nominated Conveyancer & Mortgage advisor. Emily was fantastic at all stages, painstakingly detailed and always one step ahead in term of getting us to completion on the legals. Lee helped us get a Mortgage deal we were very happy with, along with all associated insurances. They made the whole process run like clockwork. *Overall* We had an excellent experience from start to finish, Strata make it as easy as possible to move & live in your new home. We are grateful to the whole team. Every house move we've had in the past has at times been unbearable, our experience with Strata was the opposite end of the spectrum. Thanks to all involved. Olly, Jo & Bella
Oliver Skelton
Strata 360 an honest review
So I've been holding off writing the review until we have been in the property for a few months, just so I wasn't swayed by the 'honeymoon' period, hope this helps a few people considering buying from Strata Purchasing process, in terms of comms and updates all was good, we were kept updated on progress, slight wobble when the property was due to be finished early so we were asked to bring dates forward but when we explained that wasn't going to happen all ok again. Slight issue is that we were asked to go thru 'Move with Us' for the assisted sale - they are a complete shambles but not Strata's fault so can't make them down for that. Massive thanks to Charlotte for her help thru this process The House itself is great. We settled in immediately, everything is great and three months in still no complaints at all. There are a couple of design issues (landing radiator outside bedroom door with upstairs thermostat on other side .... which genius thought of that!) but overall its well laid out and seems very good build quality. Yes there have been small issues but in all honesty I've had new bathrooms fitted in other houses that had more problems. I was never going in blindly expecting no problems at all but my measure is on how they are dealt with and that has been first class, anything urgent is resolved immediately, ok smaller problems may take a little longer but thats fine with me and in my view correctly prioritised as they may be helping others with bigger problems. For this I can only say massive thanks to Ryan and Daz, they are the real stars of the show, anyone thinking of buying a new Strata home just ask if they are running the site and if so you know you are in safe hands So overall I'm realistic and the house and after care have met and at times exceeded expectations so I have no hesitation in a five star review There is still one ongoing issue with drainage in the garden but again the guys are helping get this sorted, thats all I can ask for
Dean
Strata 360
We recently purchased a property on the strata 360 development. Charlotte was great to deal with and made the purchasing process stress free! The house is great and a testament to Ryan & Daz who have been great at quickly dealing with any issues (however small) when they arise. Thanks to all for contributing to our new home! Thanks Chris &Maddie
Chris
A special thank you to all at Strata 360!
We have recently moved in to our new home at the Strata 360 development and couldn't be more impressed with the level of service we have received from start to finish. From showing us around the plot to welcoming us in our new home on moving day, Charlotte helped us every step of the way, keeping in touch and making sure we were up to date as things progressed. A special thank you also to Melanie and Chelsea who were absolutely amazing at progressing our sale and making sure we moved in to our beautiful new home before Xmas! Thank you to all the wonderful team for making our dreams come true at Strata :)
Maddie Udall
Despite some delays due to Covid etc we…
Despite some delays due to Covid etc we have had a fantastic experience with Charlotte and Ryan at Strata 360. Charlotte has been very supportive throughout and kept us up to date. We also used Sue and team at the mortgage advice bureau and Emily at Taylor Braithwaite who were also excellent. Our Cologne is beautiful with very few minor issues so far of which Ryan is very approachable and is efficiently dealing with. Would definitely recommend.
Lydia W
Strata 360
We have been in our beautiful Strata home for three months now and just wanted to say that we are so impressed with the quality of our home. We first visited the site back in June 2020 after visiting a friend who had recently moved in and fell in love with the site. After speaking with Charlotte we quickly made the decision to reserve a plot and have never looked back. Charlotte has been so helpful and supportive with every aspect of the move. Since moving in any little snags we had Ryan, the site manager, has been incredibly understanding and resolves the issue without any hesitations. I would just like to say again thank you to Ryan and Charlotte for making the move to our new home as stress free as possible.
Ann Sharratt
360 - Faultless level of service all round
From visiting site back in May 2021 Charlotte put us at our ease, with a friendly, informal, relaxed yet professional approach when discussing the development, surrounding area and helpful tips and pointers on what there was in the vicinity we knew we were dealing with a great team. Before even reserving we chatted to a couple of people who had already moved in and they gave peace of mind that the site was built and managed to a very high standard. Charlotte would keep us regularly updated, check in on how we were getting on and even if there was no news to give, we'd still get a call to catch up. The wider team at Strata (Melanie and Chelsea on the Assisted Move scheme) were equally excellent - they guided us through the process, gave us solid advice and kept us well updated on how our sale was also progressing. We were super keen to get in ahead of the stamp-duty taper and it was really tight (our build date was due end October) but Charlotte, Ryan and the onsite team did everything they could to get us in and managed to pull the date back to end September. The support post-moving in has been of an equally high standard from Ryan and the team. 4 weeks since moving in, we've had literally had a handful of minor issues (far less than we were anticipating) all of which are in hand or have been resolved promptly and effectively thanks to the team onsite. Overall, we would strongly recommend Strata as a builder to anyone considering a move; the house is solidly built, using great quality materials and finished to a high standard. Thanks Charlotte, Ryan, Melanie, Chelsea and the wider team for making our move a pain-free one and supporting us along the way.
Simon Parker
FAQs
How do I reserve a plot online?
Once you have chosen the perfect plot for your new home, select the plot in the Current Availability section on the development or house type page. Click Reserve Now, follow the simple steps and the plot will be held for you.
How do I request a brochure?
You can download a brochure on the development page of your choice, or if you'd like us to post one to your home, select 'Request more details' and tick the 'Post me a brochure' option as part of the form.
How do I book a viewing?
Navigate to the development or home you would like to view and click 'Book a Viewing'. You can then select a convenient time and date for you.
How do I contact the Customer Care department?
You can contact the Customer Care department via email,
[email protected]
, or by calling 01302 308508.
What happens if I opt in to receive marketing information?
You will receive relevant information about the location, development and homes that you are interested in.
Local area
Living in Chesterfield
360 is well placed for quick access to Chesterfield centre or Sheffield via the nearby A61 bypass. The eastern edge of the Peak District National park is a short drive away, with the joys of Chatsworth and Baslow 10 miles away. In the Peak District, you could pursue a huge array of outdoor activities, from hiking, climbing, caving or mountain biking. There are stately homes to visit, or watersports at Carsington Water. Sheffield offers theatres and big arena concerts, national and international sports venues and a huge selection of shopping options.
Explore the surroundings
Given the easy access to Chesterfield centre, Sheffield or the Peak District, there is a huge variety of activities and entertainment on offer to residents of 360. In the Peak District, you could pursue a huge array of outdoor activities, from hiking, climbing, caving or mountain biking. There are stately homes to visit, or watersports at Carsington Water. Sheffield offers theatres and big arena concerts, national and international sports venues and a huge selection of shopping options. The Pomegranate Theatre in Chesterfield features a full programme of shows, films and events. The famous Crucible theatre in Sheffield is a short drive away, along with the possibilities of major gigs at various venues in the city. The Peak District will always delight whether you are a walker, meandering driver or activity enthusiast.
Education
Schools in the area are highly rated, including St Marys High School. Newbold Primary School and Dunston Primary and Nursery school are both rated "Good" by Ofsted in their latest report. Slightly further afield is Outwood Academy, and the Academy includes a well-regarded 6th Form. Chesterfield College offers vocational courses and apprenticeship training as well as A levels, and has a "Good" rating from Ofsted.There is a 15-minute drive to get to the southern-most tram stop for the Sheffield tram system. This enables students to access both Sheffield universities with ease.
Health and wellbeing
There are three surgeries close to 360
.
There are also three dental practises close by. There are a number of gyms and fitness centres in and around Chesterfield including a Nuffield centre and Dronfield Sports Centre, a few miles north of 360.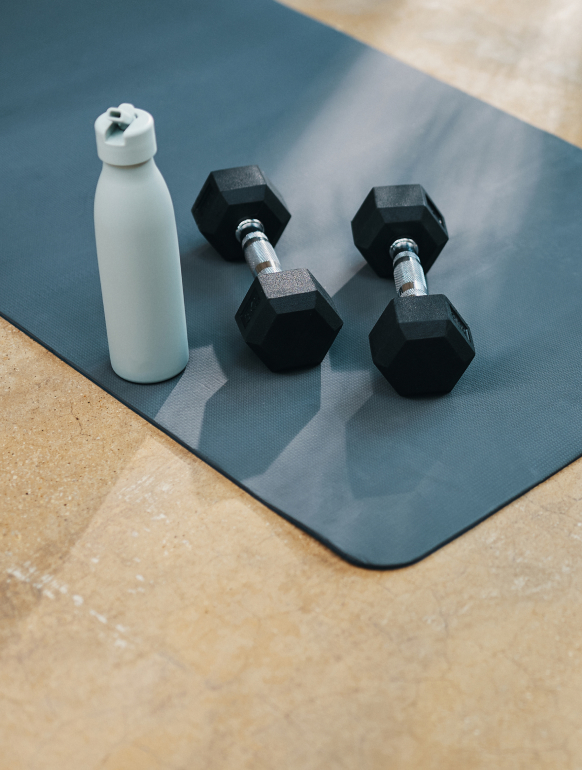 Connectivity
The easy access to the A61 bypass means residents of 360 can get into the centre of Sheffield in 30 minutes, or the M1 in 20 minutes. From 29A on the M1, commuters can reach Nottingham or Doncaster in 40 minutes. North of Sheffield/Rotherham is no more than 25 minutes away. Even Stockport and Manchester are only 90 minutes across the Peak District. Chesterfield Station will connect you to all the major cities of the north, as well as direct trains to London in under two hours.
Shop local
Chesterfield features national-brand shops at the Ravenside Retail park, or the historic paved Shambles and the Yards shopping area, and the market. There are all the usual high street stores. Further afield, Sheffield city centre and Meadowhall shopping centre are both a short drive away and host a large range of high street brands and department stores including Debenhams, John Lewis and House of Fraser
Downloads
A book about 360
A book about 360
Site plan
Site plan