Lille
Kudos
York Road, Leeds, LS14 6FU
How much could you borrow?
Find the best mortgage for you in 60 seconds
Calculate
Impressive master bedroom
Discover the detail and thought that goes into reimagining the Lille
The Lille is an easy to manage, light-filled home with contemporary design details and clever storage features. Enjoy open plan, loft style living in its first floor lounge, kitchen and dining area, with plenty of space to cook and relax, as well as room to entertain friends and family in style. The airy master bedroom can easily accommodate a double or king sized bed where you can enjoy the dawn and dusk as seasons change through the Roof light window.
The bathroom has a full size bath for lazy Sunday soaks, as well as a shower over for don't be late for work showers. The second bedroom has room for a single bed for flatmates, overnight guests or could make the perfect home office.
Kitchen / Dining
Kitchen
Lounge
Bedroom
First
First
Master Bedroom
2763mm x 5978mm

Bedroom 2
2587mm x 2828mm

Kitchen / Dining
4117mm x 5978mm

Lille floor plans
Specification
You'll choose from the highest quality specification and upgrades in your new home.
Kudos specification
| | |
| --- | --- |
| Mortgage* | £945 |
| Water | £30 |
| Gas & Electric | £240 |
| Council tax | £117 |
| Broadband | £20 |
* based on 10% deposit. Configure this result
Your dream home may be more achievable than you think. The mortgage calculator shows how much you could expect your monthly repayments to be over your chosen mortgage period.
Calculate your monthly payment
| | |
| --- | --- |
| A | 92+ |
| B | 81 - 91 |
| C | 69 - 80 |
| D | 55 - 68 |
| E | 39 - 54 |
| F | 21 - 38 |
| G | 1 - 20 |
Life at Kudos
Located just 10 minutes from Leeds centre, Kudos offers something for everyone. From the two bedroom Monaco home; flexible and modern, perfect for a first time buyer, to the four bedroom Madrid home; the largest and grandest of our townhouses.
Customer stories
The Huntingdons
"This home is going to be our children's childhood."
Reviews
We purchased a property at the Kudos…
We purchased a property at the Kudos development. Reading some of the reviews we were apprehensive however, all in all it was a good experience. Katnrine was fantastic always tentative and returned my calls. Marilyn was also great in the absence of Kathrine. The handover process was good. Thanks again.
newwaylivingltd
Outstanding service!!! Recent purchase
My partner and I have just recently bought a house with Strata on the Kudos development. We have are incredibly happy and impressed with the quality of the service we have received, both from Kathryn and the building team. I felt thoroughly looked after and constantly kept up to date on updates throughout. Kathryn made the process even better by being to kind and attentive with us. Thank you so much to everyone involved in thr process!
Kara Thomas
Excellent and professional service
My fiancee and I reserved a Madrid house at the Kudos development in Leeds. Kathryn was incredibly patient with our incessant demands to repeatedly view the show home. Kathryn also moved heaven and earth to help us change our plot to one with a slightly bigger driveway. Then at the 11th hour, we found a totally different house that we fell in love with and pulled out of the Strata home altogether. Kathryn was very understanding, incredibly professional, and massively helpful. I could not recommend either Kathryn or Strata highly enough. Perhaps in the future, a Strata home will be the right move for us, and at that time, I will happily go for it.
Ben Barrett
Great customer service
I dont usually do this but I would just like to write something about the lovely person at the Kudos strata development. Kathryn Read was amazing with my wife and I, staying late to help us secure our dream home and generally being very helpful and honest with us. Kathryn was also very helpful the following day when we had a million and one questions to ask her, she answered them all and was honest and open about everything. Thank you Katheryn, hopefully have a glass of water with you when we complete....
Paul Roberts
Kudos
We moved in to our new home in December. I decided to wait a few months before I wrote a review to see how things panned out. Overall the home was brilliant from day one, that's not to say it was perfect, but I'll come on to that. All the rooms had been done out to the spec we had requested, and from day one it just felt lovely to finally be in it. I did find a list of 16 snags in the first few days, but these were all minor things like "wobbly paving slab", and "scuff mark on wall". The biggest single issue I had was the washing machine not draining, but I quickly fixed that myself when I discovered that the engineer who had installed it had left the cap on the drainage hose. The people on site I had the most contact with was the sales team (Kathryn and Debbie), and the project managers (Dave and Rob). All lovely people who whenever I saw them in passing would stop and check how things were. Dave even popped round a few times when he saw my car on the drive to check if we'd found any more snags, and to see how we were doing. I'm sure I will find many more little snags as the house ages, especially these first two years. But that's what I am expecting to happen with a new build. Did they build me a perfect home... no. But nothing in life ever is perfect. What they've built me is a house I am thrilled to be in, that I love coming home to, and that all my friends and family are genuinely impressed by. I'll be a little sad to see the Strata Team all go in a few years time when the sites complete.
Matt
So far so good!
Can't recommend Kathryn enough at the Kudos development. She keeps us fully updated whenever she has any news on our property. As this is our first home we have lots of questions and she is always happy to answer them. Felt no pressure to reserve a plot unlike a lot of other property's we went to see. Looking forward to moving in now.
Matthew Bridge
First time buyer Kudos
Fantastic experience buying my first home at Kudos, from viewing the show homes and reserving my property (Lille) on my first visit Jenny was an absolute star. Everything explained to me about the process and being kept up to date with all stages of the build. I've moved in 2 weeks ago now and the fit and finish of the house is excellent I have no complaints at all. Would definitely recommend using Strata to anybody and for a dead easy largely stress free experience go see Jenny at the Ambition development!
Tim Dean
Strata Kudos!
After over a year of searching, researching and looking at showhomes across West Yorkshire & just about every developer. My partner and I walked in to KUDOS! As soon as we walked through the door we felt at ease, comfortable and welcome. This was all thanks to Jenny. She has been amazing throughout the whole process so far & much of this is down to how open & honest she is about the process of buying a new build. Since our initial reservation, we have moved plots a further two times (we have now found the one) & whilst to many developers this would be incredibly frustrating... Jenny understood our reasons & even made that process incredibly easy. Jenny has helped put our mind at ease on so many occasions and for that we are so grateful!! We regularly pop in to the sales centre for a coffee & a chat about the development, upgrades, choices... no query is ever too much trouble! Thank you Jenny & roll on May 19!
Kaley
Best House Developer on the Market!!!
I can honestly say that in my life of dealing with people and especially companies Strata Kudos offer the best customer service experience possible. Nothing is too much or too little. A brilliant welcome is always received and Jenny is always on hand to help wherever she can. I have made an initial reservation and although it is 18 months away. I am confident Strata will enable me with all the best information from final reservation to mortgage options and final choices of fixtures and fittings for my property. I have had such a painful experience looking for properties and finishes that I liked however Strata hands down offer the best choices and layout of properties on the market. If nothing else please just go and have a look.
Nadiah Sharp
The best homes I have ever seen
Visited Kudos in Leeds yesterday, the best homes I have ever seen and the team at Strata were brilliant, so helpful and friendly. We have bought 3 other new build homes over the years but these were a different level completely. Would highly recommend to anyone!
Dan
FAQs
How do I reserve a plot online?
Once you have chosen the perfect plot for your new home, select the plot in the Current Availability section on the development or house type page. Click Reserve Now, follow the simple steps and the plot will be held for you.
How do I request a brochure?
You can download a brochure on the development page of your choice, or if you'd like us to post one to your home, select 'Request more details' and tick the 'Post me a brochure' option as part of the form.
How do I book a viewing?
Navigate to the development or home you would like to view and click 'Book a Viewing'. You can then select a convenient time and date for you.
How do I contact the Customer Care department?
You can contact the Customer Care department via email,
[email protected]
, or by calling 01302 308508.
What happens if I opt in to receive marketing information?
You will receive relevant information about the location, development and homes that you are interested in.
Buying advice
Mortgages Made Simple
We have partnered with RSC New Homes, an independent mortgage advisor, to enable you to find the best mortgage rates from the main lenders in the market, in just 60 seconds.
A soft credit search will be carried out, which does not impact your credit score.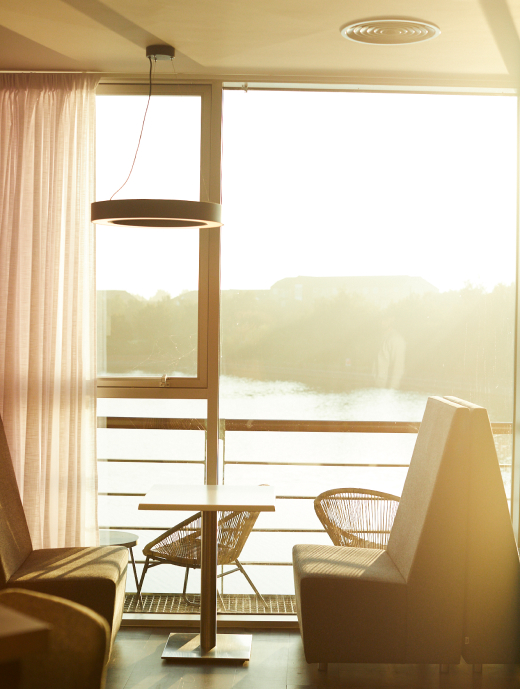 Assisted Selling Plan
A bespoke selling plan for homeowners

The Assisted Selling Plan is designed to help homeowners climb the property ladder. As part of the scheme, we will organise the sale of your existing home, making sure you receive the best possible price. This will allow you to reserve your new home with us.

We will create a personal selling plan, including a review of the property market in your area and an agreed sale price for your home based on two independent valuations.

We will work closely with the nominated estate agent to arrange all viewings and enquiries. All offers will be presented to you, and our Customer Experience Manager will guide you through the negotiation process.

Once you accept an offer we will track the sale of your home, while you start planning for your brand new one. If your chosen home is ready within a four-month period, we may offer to buy your existing home in part exchange.
Part Exchange
Part Exchange. If we profit, so do you.
Choose our Part Exchange Package and you'll receive:

• 50% of any profit we make when we sell your old home
• Independent and transparent valuations
• No estate agent fees or hassle
• A long weekend to move
• £1000 towards your removal costs
• Professional house clean when you've moved out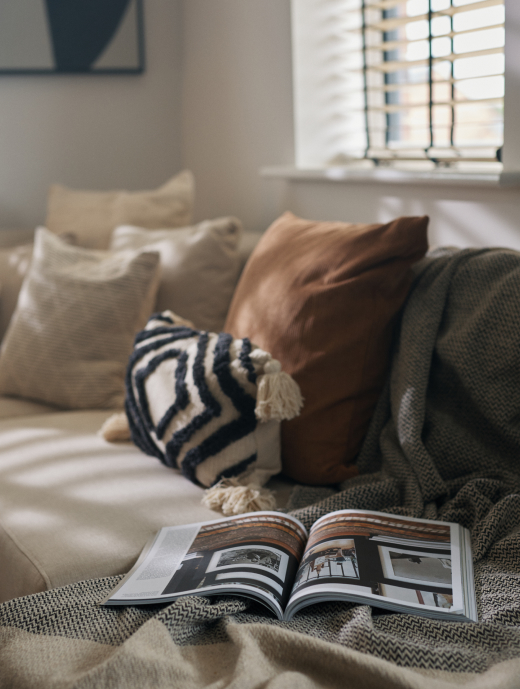 Help to Buy
First Time Buyers: Buy a new home with 5% deposit

This government-backed scheme allows you to own 100% of your home and only pay 80% of the price upfront. You provide the 5% deposit and the government will lend you up to 20% as an equity loan. You can then apply for a mortgage based on the remaining 75% of the house price.

The Help to Buy: Equity Loan is available to first time buyers and is subject to eligibility, terms and conditions apply. Regional price caps do apply, and the Equity Loan is only avauilable on new build homes, built between April 2021 and March 2023.
Local area
Living in Leeds
Kudos offers a family friendly lifestyle just minutes from the vibrant city centre of Leeds. Whether you choose to drive, take the train or bus, the city's cultural, professional and leisure opportunities are all within easy reach. The M1 is a short drive away, for those who work further afield or enjoy weekends away.

Closer to home you have the choice of Killingbeck Retail Park, Seacroft Green Shopping Centre and Cross Gates Shopping Centre. If you prefer the open air, Primrose Valley is on your doorstep, giving scenic views over the city, and its woodlands and green spaces are the perfect place to walk, cycle and let children and four legged friends run free.


Explore the surroundings
Positioned between other popular suburbs such as Cross Gates and Harehills, Seacroft is one of the best connected parts of the city. It's a popular place to live both for its proximity to city amenities, and for the excellent facilities the area has to offer, as well as the ease of heading out and about with the family to local attractions such as Roundhay Park, Harewood House, Temple Newsam and the Yorkshire Sculpture Park.

The beautiful market towns of Wetherby, Boston Spa and Harrogate are easily accessible from Kudos, making for fun days out or a spot of retail therapy. The nearby A64 takes you straight to York and the many activities and attractions this historic city has to offer.

The stunning countryside of the Yorkshire Dales is less than an hour's drive away, so once you've enjoyed the excitement of getting out and about in the nearby towns and cities, it's easy to escape to the fresh air and rolling hills.

Education
You'll never be short of great schools when you live in Seacroft, and many of them are within a few miles of home.
Seacroft Grange Primary School is within easy walking distance, at just 0.6 miles away. Rated good by Ofsted at its latest inspection, it's open to children aged four to 11.
A seven minute drive will take you to
Temple Moor High School Science College
,
also rated good by Ofsted. Post-16 education is on offer, so your child can attend the college from the age of 11 right up to 18.
Another option for sixth-form education is Notre Dame Catholic Sixth Form College at 4.5 miles, where students can take A-level and BTEC subjects.
The University of Leeds
, Leeds Beckett and Leeds Trinity are all within 10 minutes' drive of your new home.
Health and wellbeing
You will never have to travel far from home to hit the gym or take part in an exercise class when you're living at Kudos. Fit4Less Leeds Halton, around a mile and a half away, offers a well-equipped gym and personal training sessions. The Gym Leeds, which has a studio, sauna and fitness classes, is another option at around two miles away, as is the JD Gym.

Your closest multi-sport facility is Fearnville Leisure Centre, which has a 25-metre swimming pool, as well as badminton, squash and table tennis facilities for hire.

Leeds Gymnastics Club is also close to Identity. It's home to a number of elite and Olympic athletes and offers sessions for all ages and abilities, from babies all the way up to professional level adult gymnastics.
Roundhegians Rugby Football Club is only a 10 minute drive from the development and has around 15 different teams for all ages.

Your closest GP clinic will be Dr Pearson R E & Partners at 0.4 miles. It offers immunisations, minor surgery and an asthma clinic. Another option is Cross Gates Medical Centre, 1.3 miles from home.

If you need to pick up medication, Seacroft Pharmacy is only a mile away.

Seacroft Hospital's wide variety of walk-in services are all concentrated in the centre of the site. This teaching hospital is home to the Leeds Reproductive Medicine Centre, the biggest NHS facility of its kind.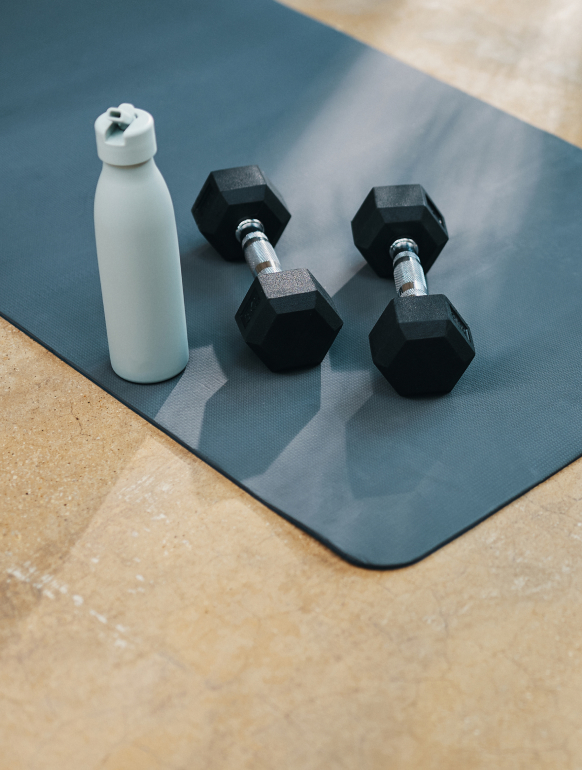 Connectivity
Seacroft is known for its excellent transport links, and Kudos is located just off the A64, which runs into the heart of Leeds in the west, and right up to Scarborough on the east coast, and the M1 and M62 are just a short distance.

A short walk will take you to the Seacroft Hospital bus stop on York Road, with regular services to Leeds city centre. Leeds City bus station is great for travelling to regional destinations, including York, Skipton and Bradford.

Getting around Leeds and other parts of the country is easy from your new home at Kudos. From Cross Gates station, 1.2 miles away, you can catch a train and be in the centre of Leeds within 10 minutes.

Leeds Bradford Airport isn't far away at 13.5 miles, via the A6120 ring road. Fly to destinations throughout Europe, such as Prague, Barcelona and Amsterdam – perfect for enjoying a weekend city break.

Shop local
Killingbeck Retail Park is just down the road from your new home in Leeds at 0.5 miles, or you can grab supplies from Seacroft Green Shopping Centre, 1.5 miles away.

Just 8 minutes from home, on the edge of Roundhay Park in the leafy, north Leeds suburb of Oakwood, you'll find Chophaus, a steak and wine restaurant. Serving prime cuts of locally sourced meats, inventive signature dishes and divine desserts, their restaurant offers a feast for all senses in beautifully stylish surroundings.

If you're looking for a new vegetarian and vegan friendly breakfast spot, on your door step, then look no further than Gron Kafe. A Scandinavian inspired eatery in the heart of Oakwood where you can tuck into healthy eats. You can find Pancakes, Smoothie Bowls, French Toast and much more on the menu. Gron Kafe is just 8 minutes from home and is great weekend brunch spot.

Colours May Vary is a small, independent shop just 19 minutes away from home that stocks beautiful, useful and inspirational wares. Focussing mainly on graphic art and design, typography, illustration and product design, Colours May Vary stock books, journals, prints, cards, gifts, homeware and stationery. It's sourced both locally and internationally from a mix of established and up and coming producers.

Downloads
A book about Lille
A book about Lille
Kudos specification
Kudos specification
Site plan
Site plan
Lille floor plans
Lille floor plans