Pareti
Ambition
Kentmere Approach, Leeds, LS14 1JP
How much could you borrow?
Find the best mortgage for you in 60 seconds
Calculate
Lounge overlooking garden
Master bedroom with ensuite
Discover the detail and thought that goes into reimagining the Pareti
The Pareti is an easy to run home with all the space you need to enjoy family life to the full. The large window illuminates the spacious kitchen dining area, and its layout means you can chat while you cook, whether you're catching up with friends or preparing the family meal, and there's plenty of room for everyone to take a seat and enjoy the results.

The spacious lounge features French doors that lead to the private garden and fill the room with natural light, connecting you to your outside space all year round and providing the perfect place to relax. Upstairs you'll find the family bathroom, along with three bedrooms. The master suite has its own shower room, giving you a private and restful space to start and end your day. There are two further bedrooms, which you can devote to family or guests, or your dream home office.
Kitchen
Kitchen
Kitchen / Dining
Lounge
Lounge
Lounge
Lounge
Lounge
Bedroom
Bedroom
Bathroom
Bedroom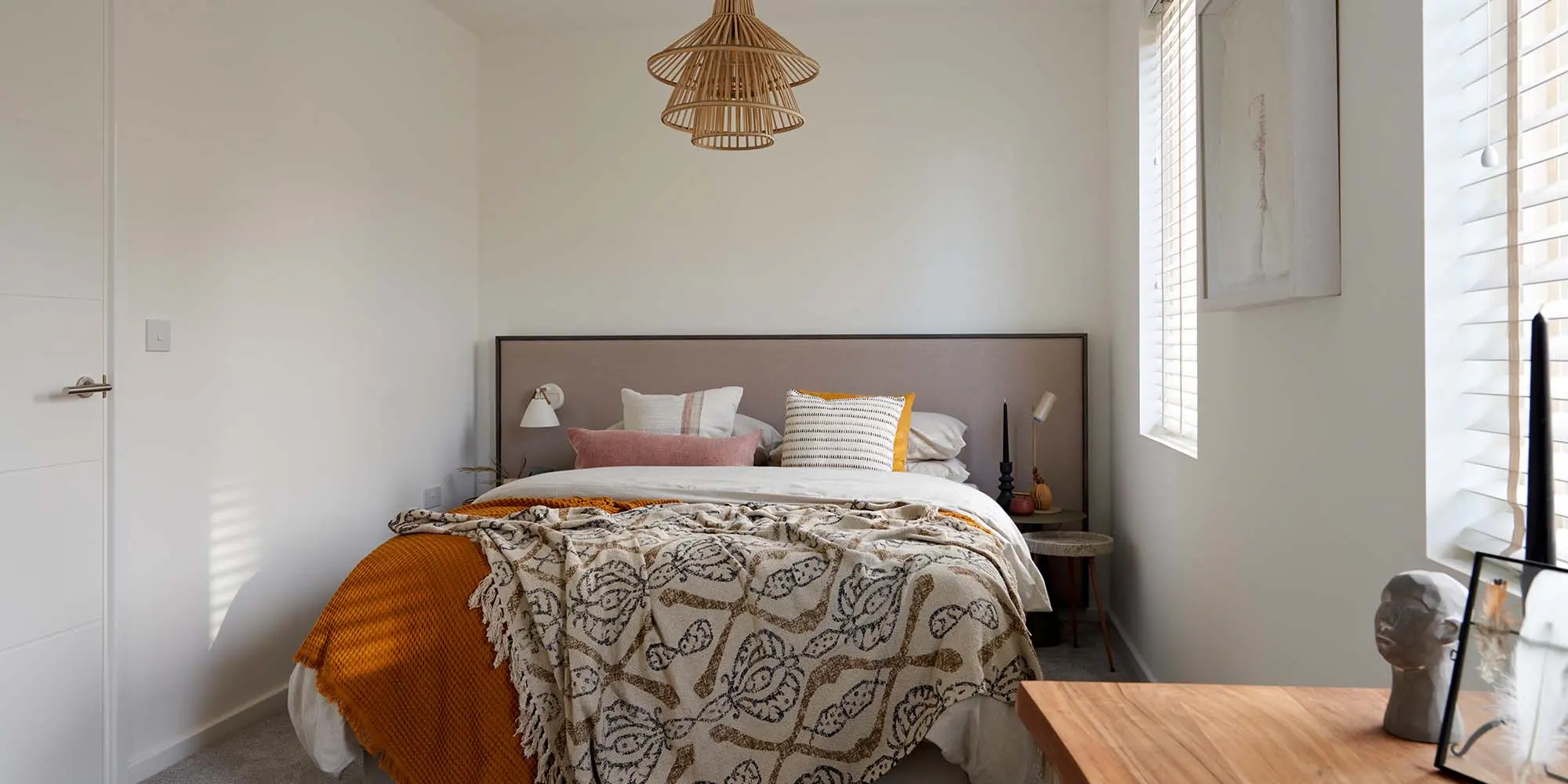 Bedroom
Bedroom
Bedroom
Bedroom
Bedroom
Bedroom
Bedroom
Ground
First
3D house tour
Matterport layouts may differ from your house floorplans.
Please refer to the floorplans of the house type on your chosen development for further details.
Ground
Kitchen / Dining
4506mm x 2685mm

Cloakroom
1955mm x 1130mm

First
Master Bedroom
3735mm x 3125mm

Bedroom 2
3137mm x 2753mm

Bedroom 3
2285mm x 1956mm

Pareti floor plans
Specification
You'll choose from the highest quality specification and upgrades in your new home.
Ambition specification
| | |
| --- | --- |
| Mortgage* | £1,329 |
| Water | £50 |
| Gas & Electric | £255 |
| Council tax | £133 |
| Broadband | £20 |
* based on 10% deposit. Configure this result
Your dream home may be more achievable than you think. The mortgage calculator shows how much you could expect your monthly repayments to be over your chosen mortgage period.
Calculate your monthly payment
| | |
| --- | --- |
| A | 92+ |
| B | 81 - 91 |
| C | 69 - 80 |
| D | 55 - 68 |
| E | 39 - 54 |
| F | 21 - 38 |
| G | 1 - 20 |
Life at Ambition
Well-placed for connectivity, Ambition is a collection of four bedroom homes well placed for travelling around the main northern cities. You're just 15 minutes from the heart of Leeds, while enjoying the benefits of suburban life.
Customer stories
The Huntingdons
"This home is going to be our children's childhood."
Reviews
What a team at Ambition :)
Since moving in to our house in December 2020 we have been nothing but impressed by Strata and their team at Ambition. The house itself had minimal snags and those it did have, have been quickly and thoroughly addressed. Rick and Dave in particular have gone above and beyond to assist us with anything we've needed and continue to do so... great guys! Must give the lovely Sheereen and the part exchange girls a mention also as they did a great job looking after us from the start.
Vixel
Got The Keys Now
We Home Now!!! Me and my family would just like to say a hearty thank you to the Strata team and family for making our journey so easy and straight forward. Its been too easy man, ...from the sales #Sheereen, and everyone involved you guys have been great. The quality of the build is truly maxing particularly in comparison to other developments from my personal experience and my friends'. Its our first home and we are so happy with what we have seen so far. I would particularly like to say a huge thank you to Sheereen and Craig for being absolutely superb with all the communications all the way to getting our keys and after. Amazing at maintaining contact and updating me on each step of the way, with a busy working schedule and Covid 19 this isn't always easy so thank you. We love our new home, THANK YOU. l will be back with another review as we fully settle in. Ta
Lunga Zondi
Amazing support from Sheeren Ali at Ambition site
Thanks Sheereen for being super supportive and helpful from reservation until the signing of a contract. Highly recommended Strata :)
Abhijit Nandurkar
New home on Ambition, Leeds
We moved into our new home on the Ambition site at the end of June 2020. We had first reserved the house in July 2019 at the very start of the build process so it was so exciting to finally get into the house. We were due to complete in May but due to lockdown it was delayed, but only by a month which we were very happy with as we expected to be in much later in the summer. From our first contact with Strata 12 months ago, the sales team seem to share your enthusiasm for buying a new house, which was particularly exciting for us as first-time buyers. From the first reservation meeting, to choosing our design features and throughout the uncertain pandemic period, the sales team have been more than happy to answer emails and also reached out to us with updates. Despite team members being furloughed, we were always kept in the loop which I appreciate must have been difficult to have customers transferred between the team. Sheereen (Customer Manager) made us feel so welcome to our new house and was really disappointed she didn't get to show us around because of the new pandemic measures in place. The welcome pack and gift were a really nice touch and was greatly appreciated, adding to the special flair Strata add to make moving in a celebration. Due to some checks not being made because of the pandemic, the garden wasn't turfed for our move in date, but this was sorted within a couple of weeks by Craig (Site Manager) and Sheereen. There have been some issues with the cabling for BT so we don't have WiFi yet. Virgin has been set up, so we could have gone with them however we are choosing BT because of employee discounts. There was a small leak in the toilet, but the plumber was sent out the same day we discovered it. We didn't have any bins for the first week, but these were delivered shortly after we asked where they were. We are just about to send the snag list off but there aren't any major works to be completed, just cosmetic touch ups. Despite the minor issues, Sheereen and Craig are determined to get them fixed which really makes a difference as you feel like they care.
Gemma
Fabulous!!!
(Ambition - Leeds) Fabulous!!! Despite the ongoing pandemic, Strata has stood by us with absolute care and professionalism. Sheereen Ali, our Customer Experience Manager, has looked after us for many months. She answered every query or concern in a timely and efficient manner, and really has guided us every step of the way with absolute confidence and positivity. She continues to care for us, even after we moved into our beautiful home. We honestly couldn't thank her enough, and everyone else involved (particularly Craig, and all the builders and teams on site who have been so friendly and accommodating). Thank-you everyone!
Stevie Midgley
Virtual Reservation Meeting, Strata Ambition
Just had a virtual reservation meeting with Sheereen, a new process with Strata Homes as we all face challenges of navigating around Covid-19. It has been unfortunate that we have not yet been able to visit the Ambition offices however l have been so impressed with the communication and attention to detail Sheereen and the Strata team have put forward to us. This has made everything so easy and simple knowing that the is always someone (an email away) to answer any questions we might have. The virtual meeting went so well with clarity, detailed info and good explanations to everything on the package by Sheereen. We are due moving into our new home next month and the VIP Lounge has been so helpful detailing every stage of our house as it is being built (step by step updates). Sheereen has been so great, answering all our questions along the journey and even gave us cost saving tips for when we move into our new home next month.
Chris
Review up to exchange and choices - Ambition Leeds
I have recently exchanged on a plot at Ambition in Leeds. This is the first part of the process with Strata, however so far I have been really impressed with the attention to detail and communication. Sheereen contacted me promptly when a plot became available as she was aware of my interest in a Pareti. She has been great in answering questions throughout the journey and was really helpful when choosing options this week. Navigating Covid is a challenge for all business' so I appreciated Sheereen giving me the opportunity to visit the site and view all the choices before making the decisions.
Adam
Fabulous service so far
Reserved our house in November and just had our choices appointment. Danielle and Sheereen have been fabulous. Nothing is too much trouble and our endless questions have all been answered. We will see far more of them over the coming months I'm sure. Can't wait to get in our new home!
Emma
My overall experience with Strata has…
My overall experience with Strata has been great. I made the decision to purchase the property within a couple of weeks of visiting and must have been to the show home half a dozen times. The ladies there have shown me around and answered all sorts of weird and wonderful questions I had. Danielle was my main point of contact and has kept in touch once the sale went through to make sure everything is OK and chased me for the snag list which I completely forgot about. I've been in the house for just over 2 months now so hard to say whether it's going to withstand the next 10 years of my antics, but so far so good, it's well built and there aren't any (or I haven't found any yet) 'sweep under the carpet' jobs - nothing that looks good until you use it etc. Which I know is the case with some other builders. Overall experience was great and I'd recommend!
Michal Szlas
Leeds - Ambition
We originally reserved a house on the Ambition site which was intended to be completed in November. Despite it coming in 5 months early (we completed the purchase in June!), problems have been few and far between with both sale and site management being extremely accomodating of our requests and fixing minor issues promptly. I wholeheartedly recommend having a look at the site; the houses themselves seem to be of a great standard and the staff is as helpful as can be.
Markos Mathikolonis
FAQs
How do I reserve a plot online?
Once you have chosen the perfect plot for your new home, select the plot in the Current Availability section on the development or house type page. Click Reserve Now, follow the simple steps and the plot will be held for you.
How do I request a brochure?
You can download a brochure on the development page of your choice, or if you'd like us to post one to your home, select 'Request more details' and tick the 'Post me a brochure' option as part of the form.
How do I book a viewing?
Navigate to the development or home you would like to view and click 'Book a Viewing'. You can then select a convenient time and date for you.
How do I contact the Customer Care department?
You can contact the Customer Care department via email,
[email protected]
, or by calling 01302 308508.
What happens if I opt in to receive marketing information?
You will receive relevant information about the location, development and homes that you are interested in.
Buying advice
Mortgages Made Simple
We have partnered with RSC New Homes, an independent mortgage advisor, to enable you to find the best mortgage rates from the main lenders in the market, in just 60 seconds.
A soft credit search will be carried out, which does not impact your credit score.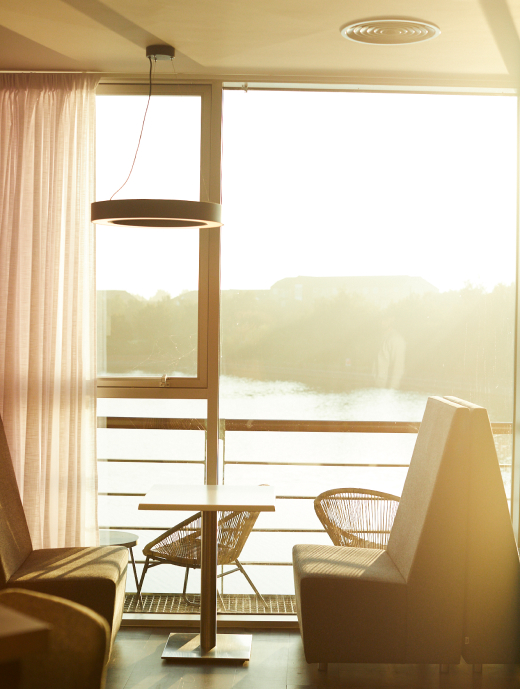 Assisted Selling Plan
A bespoke selling plan for homeowners

The Assisted Selling Plan is designed to help homeowners climb the property ladder. As part of the scheme, we will organise the sale of your existing home, making sure you receive the best possible price. This will allow you to reserve your new home with us.

We will create a personal selling plan, including a review of the property market in your area and an agreed sale price for your home based on two independent valuations.

We will work closely with the nominated estate agent to arrange all viewings and enquiries. All offers will be presented to you, and our Customer Experience Manager will guide you through the negotiation process.

Once you accept an offer we will track the sale of your home, while you start planning for your brand new one. If your chosen home is ready within a four-month period, we may offer to buy your existing home in part exchange.
Part Exchange
Part Exchange. If we profit, so do you.
Choose our Part Exchange Package and you'll receive:

• 50% of any profit we make when we sell your old home
• Independent and transparent valuations
• No estate agent fees or hassle
• A long weekend to move
• £1000 towards your removal costs
• Professional house clean when you've moved out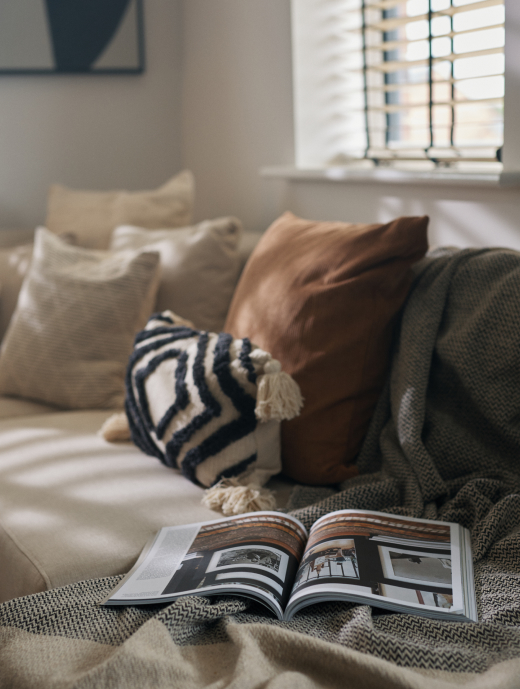 Help to Buy
First Time Buyers: Buy a new home with 5% deposit

This government-backed scheme allows you to own 100% of your home and only pay 80% of the price upfront. You provide the 5% deposit and the government will lend you up to 20% as an equity loan. You can then apply for a mortgage based on the remaining 75% of the house price.

The Help to Buy: Equity Loan is available to first time buyers and is subject to eligibility, terms and conditions apply. Regional price caps do apply, and the Equity Loan is only avauilable on new build homes, built between April 2021 and March 2023.
Local area
Living in Leeds
Located in the popular suburb of Seacroft on the outskirts of Leeds, Ambition is a collection of 128 two, three and four bedroom homes perfect for first time buyers and families. Initially a small village, Seacroft has grown to be a popular suburb of Leeds, with great amenities and easy access to both the countryside and one of the north's most vibrant cities. Located 4 miles east of Leeds, Ambition is perfect for those who work in the city. The journey can take as little as 14 minutes by car or there's plenty of local transport options to choose from. Access to the M1 and M62 is a short distance away, ideal for those who work further afield, visiting relatives or days out.
Explore the surroundings
Living so close to Leeds means everything you need is a short journey away, but there's also plenty to do closer to home. Said to be one of the largest parks in Europe with more than 700 acres of woodland, lakes and gardens to explore, the nearest entrance to Roundhay Park is 0.7 miles from Ambition – around a 15-minute walk. There's a lakeside cafe and boating jetty, as well as a bowling green and children's play area. Tropical World, 3.3 miles away at the top end of Roundhay Park, is a great day out for all the family with indoor tropical gardens, a butterfly house, exotic birds, meerkats and even crocodiles. Primrose Valley Park is 3.7 miles from Ambition. With picnic benches, plenty of green and a great view over the surrounding area, the park also has tennis courts available for use. The Wyke Beck Way cycle route, which runs from Roundhay Park to Temple Newsam, passes through the park.
Education
Early years education is available at Kentmere Children's Centre Daycare, rated good by Ofsted, and 0.8 miles from Ambition. Jumping Jack's Day Nursery was also rated good. It provides day care for children aged one to five. Manston St James Primary Academy was rated good by Ofsted and is located 2.5 miles from home or a nine-minute drive. Manston Primary School is 2.3 miles away, around an eight-minute drive and received a good rating from Ofsted. Austhorpe Primary School 3.5 miles from Ambition and was rated good by Ofsted. Roundhay School Primary Campus was given an outstanding rating. The school is spread across two sites, with the primary campus 0.7 miles from the development and the secondary and sixth form 3.1 miles away. Leeds Beckett University is 4 miles away. The University of Leeds is 4.2 miles and featured in the top 100 universities in the world in the QS Rankings, with both establishments offering a range of courses from teaching and nursing to engineering and English.
Connectivity
Ambition is next to the A58 Easterly Road, which provides a direct route into Leeds city centre to the south-west, 4 miles away, or travel north-west to the nearby market town of Wetherby, 8.8 miles away. The M1 is a short drive away, which gets you to Wakefield in around 30 minutes, Sheffield in slightly over an hour and places like Nottingham and Leicester if you continue south. The M62 is 10.6 miles from Ambition, giving access to Bradford and Huddersfield in under an hour. Seacroft Bus Station is 1.2 miles away, offering services throughout Yorkshire. The 4 and 4A go to Pudsey via Leeds city centre and the 770 and 771 run to Harrogate. The 50A bus service to Horsforth runs straight past Ambition on Asket Drive.
Shop local
Seacroft Green Shopping Centre is 1.2 miles from Ambition, where there's a Tesco Extra supermarket which is open 24 hours a day and Seacroft Post Office. Crossgates Shopping Centre is 2.4 miles away and is home to a number of shops, such as Holland & Barrett, New Look and Peacocks, with Crossgates Bowling Club across the road. The Asda Killingbeck superstore is 2.9 miles away and has a range of services including a pharmacy, opticians, petrol station and foreign exchange bureau. Leeds city centre is famous for its shopping and being 4 miles outside the centre, you'll never be short of opportunities for some retail therapy. There's the Victoria Quarter, 3.7 miles from the development, with designer boutiques including Vivienne Westwood, Kurt Geiger and Mulberry. "Trinity is amazing for shopping and eating out, as is Victoria Gate. Greek Street also has lots of nice new bars & restaurants. Leeds is defintely my favourite city!" - Kate, Ambition resident. Trinity Leeds has more than 120 shops, bars and restaurants as well as the Everyman Cinema, where you can order food and drinks from your seat. Top brand shops include DKNY Men, Armani Exchange, River Island, Swarovski and Victoria's Secret.
Downloads
A book about Pareti
A book about Pareti
Ambition specification
Ambition specification
Site plan
Site plan
Pareti floor plans
Pareti floor plans